Hotel Internazionale is careful to provide maximum comfort and the best services to its customers.
The hotel staff pays great attention to hospitality.
Typically Italian hospitality combined with professionalism make HI Luino a friendly and smart hotel loved and appreciated by its international guests.
Guests find in the hotel what every traveler is looking for.
We remind you that we are a pet-friendly hotel
Wifi free
It is now a classic: as soon as we arrive at the hotel, guests ask us for the wifi password. And here they find it already on display at the reception. Our hotel has Free WiFi in every common area and in the forty rooms.
Reception
The reception is open until midnight. The reception staff speaks several languages and is constantly trained in the reception. In the hotel we guarantee the utmost confidentiality and professionalism accompanied by cordiality and availability. We have always been considered a friendly hotel.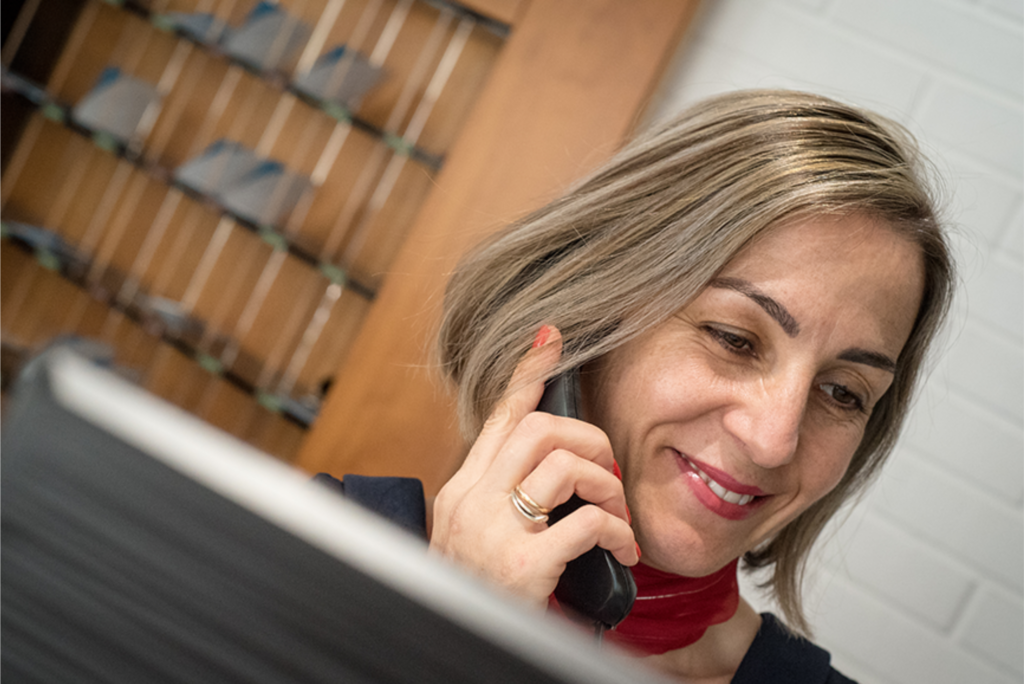 Breakfast
Ours is a classic Italian breakfast, but it is nevertheless abundant, varied and of quality. Breakfast is the first meal of the day and the first step to make a pleasant holiday is to propose a good choice, because breakfast must be able to offer a good awakening to our guests.
guests.
It is served in a large and welcoming room furnished with taste and with a certain attention to detail inspired by travel and travelers. During the warmer seasons it is possible to enjoy it outside on our patio.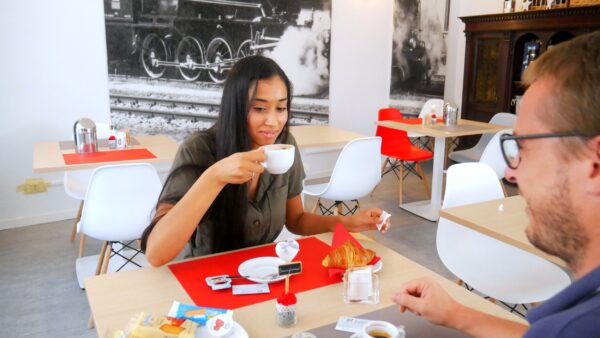 Bar
Our bar is a real treat. Very well stocked and of quality. Cocktails, prosecco and good wine served in a quiet and reserved setting.
We have chosen to train our staff with Gianni Cocco, an illustrious name in the world of Italian haute coffee.
According to guests, our coffees are unique and unforgettable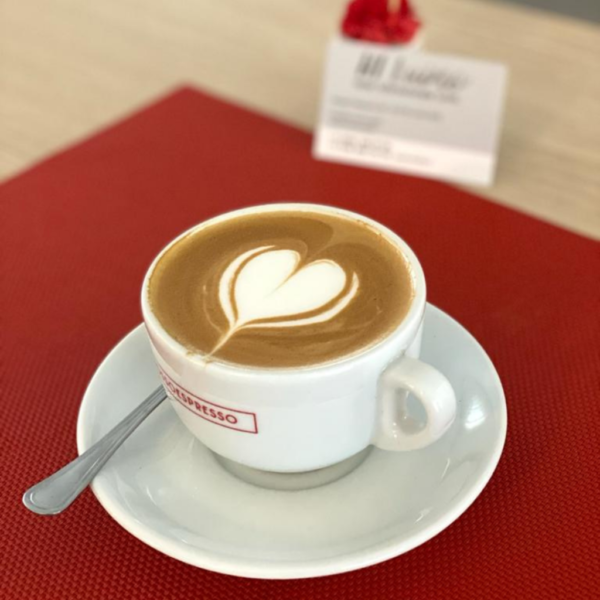 Parking
The hotel has a large private parking area
Pets in tow
We are a petfriendly hotel. We admit small pets.
Bicycles available for guests
It is a plus that distinguishes us. We have free bicycles available, useful for lakeside walks or to reach the nearest beaches of Luino.